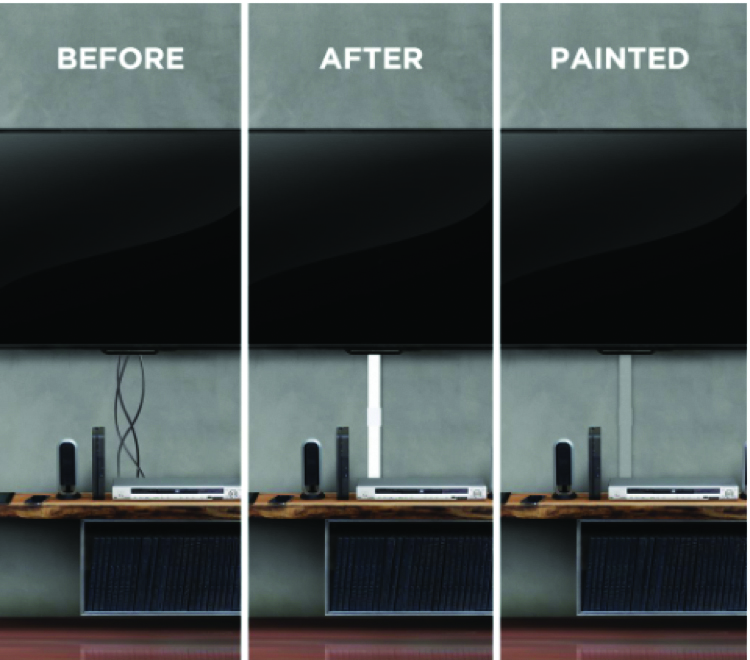 Cable Concealer
View Product Details
All orders include in home delivery and professional installation.
Product Details
Cable Management System to Hide Cables, Cords, or Wires - Cord Organizer for TVs and Computers at Home or in the Office

Cable Management System attaches to the wall with drywall anchors and screws. There is no need to cut giant holes in your walls to hide wires or cables. The cord cover kit blends with any decor. It has a slim and sleek design. And you can paint the wire covers to match the color of your wall. Protect your children from dangling cables and cords. This is a quick and easily solution to your problem. Simple installation will allow you to safely conceal the cables around your TV, desk, or baseboard.
Included with purchase:

Installation of Cable Management System to hide cables or wires - cord organizer for TVs and Computers at the home or office
Quantity of cable concealment materials will vary by job
The information and representations contained herein regarding the goods and services described are those of SimpleCord. MasTec North America, Inc. makes no representations or warranties as to goods and services of SimpleCord and hereby expressly disclaims any such representations or warranties.