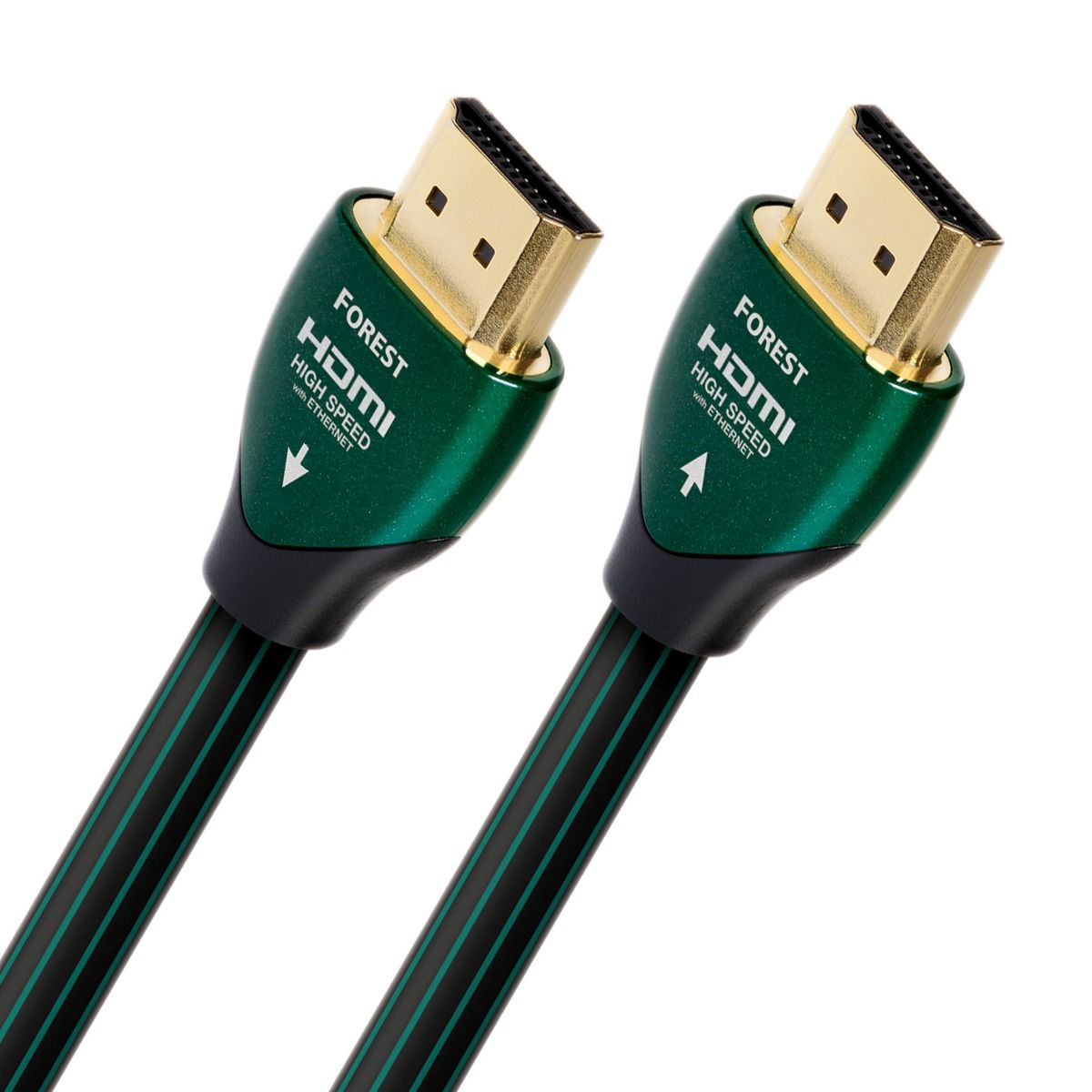 HDMI Cable 2M
View Product Details
All orders include in home delivery and professional installation.
Product Details
HARD-CELL FOAM INSULATION

Hard-Cell Foam (HCF) Insulation ensures critical signal-pair geometry. Wire insulation and circuit board materials all absorb energy. The stiffness of the material allows the cable's conductors to maintain a stable relationship along the cable's full length, producing a stable impedance and further minimizing distortion.
HIGH SPEED DATA CAPACITY

HDMI standards and capabilities have improved significantly since DVI first evolved into HDMI. All generations are backward compatible. However, not all previous HDMI cables can transmit the full 18Gbps of data required to optimize today's HDMI 2.0 equipment. AudioQuest HDMI cables with "Exceeds 18 G bps" on the box front are guaranteed to exceed the requirements for all possible HDMI data streams.
HDMI ACTIVE

AudioQuest Forest HDMI make use of Active Frequency-Equalization to enable full 18Gbps/4K UltraHD performance from 10 to 15 meters.
DIRECTIONALITY-HDMI

These audio cables are directional. All signal conductors are controlled for digital-audio direction in AudioQuest HDMI cables, and care is even taken to run the conductors used in the Audio Return Channel in the opposite direction to ensure the best performance for that application.
Solid 0.5% silver conductors
Hard-Cell Foam Insulation
Ethernet and Audio Return Channel enabled
18Gbps/4K Ultra HD performance
Solid conductors eliminate strand-interaction distortion and reduce jitter
Reliable HDMI cables for everyday use.

AudioQuest Forest HDMI Cable 2M and 4M employ solid long–grain copper conductors, solid high– density polyethylene insulation, and precise signal geometry. Solid conductors eliminate strand– interaction distortion and reduce jitter. Solid 0.5% silver–plated conductors are excellent for very high–frequency applications, the performance is very close to that of a solid silver cable, but priced much closer to solid copper cable.
Included with purchase

Connection of HDMI to desired devices
The information and representations contained herein regarding the goods and services described are those of AudioQuest. MasTec North America, Inc. makes no representations or warranties as to goods and services of AudioQuest and hereby expressly disclaims any such representations or warranties.